Vic Grizzle
Chief Executive Officer

Vic Grizzle is CEO of Armstrong World Industries. He joined the company in January 2011.

Vic brings 23 years of experience in process improvement, sales, marketing and global business leadership to the business. Prior to joining the company, he was group president of Global Structures, Coatings and Tubing for Valmont Industries, a $2 billion global leader of infrastructure support structures for utility, telecom and lighting markets, and manufacturer of mechanized irrigation equipment for large scale farming. Before Valmont, he was president of the commercial power division of EaglePicher Corporation, a $700 million diversified manufacturer and marketer of advanced technology and industrial products for space, defense, automotive, filtration, pharmaceutical, environmental and commercial applications. Earlier in his career, Vic spent 16 years at GE.

He holds a bachelor's degree in mechanical engineering from California Polytechnic University.                                     
Brian MacNeal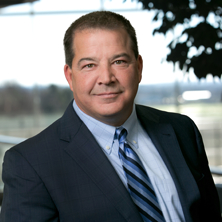 Chief Financial Officer

Brian MacNeal is chief financial officer of Armstrong World Industries. He joined the company in 2014 as vice president of Global Finance.

Prior, he spent 20 years at the Campbell Soup Company in roles of increasing responsibility. Brian's finance and accounting experience with Campbell's spanned multiple assignments in manufacturing, marketing and project management. His most recent role was director of Finance for U.S. Soup where he led the strategy to enter emerging markets in Russia and China. He began his career with Price Waterhouse Coopers in the audit department.

Brian graduated cum laude from Villanova University with a bachelor's degree in Accounting. He is a certified public accountant.                                     
Charlie Chiappone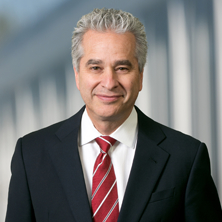 Senior Vice President, Ceiling & Wall Solutions

Charlie is senior vice president of Ceiling & Wall Solutions for Armstrong World Industries. He joined the company in 2012 as vice president, Global Marketing for the ceilings business. From 2013-2016, he was CEO of the Worthington Armstrong Venture (WAVE), Armstrong's 50%-owned ceiling suspension systems joint venture with Worthington Industries, where he led the business to record earnings in each year of his tenure.

Prior to Armstrong, Charlie worked for Alloy Polymers as president and CEO for five years. Between 1995 and 2006, Charlie was with SPX Cooling Technologies where he held a number of senior-level management positions in marketing, research and development, operations, and as a business leader with P&L responsibility. He started his career at General Electric where he worked from 1988 to 2002 in a variety of commercial positions after serving for four years in the United States Marine Corps.

He has his bachelor's degree in Marketing and Management from Siena College and his MBA from Northwestern University's Kellogg Graduate School of Management.
Mike Jenkins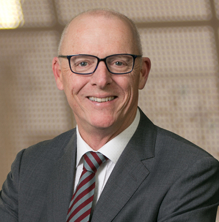 Managing Director, Asia Pacific

Mike is managing director, Asia Pacific for Armstrong World Industries, a role he's held since November 2012. He is based in Shanghai.

Prior, he ran Armstrong's flooring and ceilings businesses for Australia, New Zealand and Southeast Asia, and during that time, he also served as chairman for the Vinyl Council of Australia. In his 35 year career with Armstrong, he has held leadership positions in sales, marketing, product management, manufacturing and distribution; he has operated at the general manager and managing director level for over 20 years, 15 of which have involved Asian geographies including managing the company's India operation for two years.

Mike has a bachelor's degree in Commerce from Melbourne University and a Master of Management from the Norwegian Business School.                                     
Wilfred Middel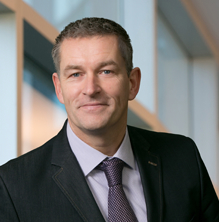 Managing Director, Europe, Middle East & Africa

Wilfred Middel is managing director, Europe, Middle East and Africa for Armstrong World industries. He rejoined the company in 2013 as general manager, Russia, after serving as managing director for Amino BV, a coffee brewing equipment sales and manufacturing company, where he had full general management and P&L responsibilities. In 2013, Wilfred returned to Armstrong as the general manager for Russia and, most recently, held the role of vice president, Operations for Europe. Before Amino BV, he worked for both Armstrong and the Armstrong-Worthington Joint Venture (WAVE) for 19 years in a number of leadership roles in accounting, process improvement, logistics and operations, including plant manager for the former Hoogezand, Netherlands, ceilings plant, and vice president, Europe for WAVE where he grew revenue by 31% by 2009.

Wilfred has his bachelor's degree in Business Administration from Hanze University of Applied Sciences, Groningen, Netherlands.   
Mark Hershey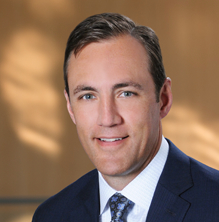 General Counsel & Chief Compliance Officer

Mark Hershey is general counsel and chief compliance officer of Armstrong World Industries. He joined the company in July 2011.

Mark came to us from Ricoh Americas Corp., a $6 billion subsidiary of Ricoh Company Ltd., a global manufacturer and leader in digital office equipment, software and solutions. There, he was general counsel and secretary with responsibility for corporate governance, customer and vendor transactions, strategic alliances, mergers and acquisitions, employment litigation and counseling, commercial litigation, ethics, physical security and regulatory and enterprise compliance. Prior to his role with Ricoh, Mark worked for IKON Office Solutions and played a key role in driving the integration of the Ricoh and IKON businesses and realigning the legal department after Ricoh acquired IKON in 2008. Mark started with IKON in 1999 as counsel, progressing rapidly to senior counsel, to vice president – Transactional Law, and then to general counsel and secretary for the $5 billion distributor of office equipment and document management solutions. Before IKON, Mark was an associate in the corporate department of Stradley, Ronon, Stevens and Young, LLP in Philadelphia.

He holds a bachelor's degree in finance from The Pennsylvania State University and a law degree from Villanova University.                                     
Ellen Romano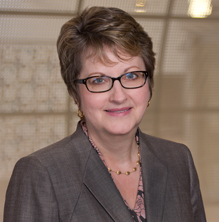 Senior Vice President, Human Resources

Ellen Romano is senior vice president, Human Resources, and she joined the company in 1983.

Ellen's career at the company includes a steady progression of roles in HR including HR process management, improvement and organization development, as well as business partner assignments in the company's flooring and ceiling divisions. She has been instrumental in helping to expand Armstrong's global employee base, particularly in Asia and Europe, and played a critical role in identifying and selecting key leaders to drive the company's strategy in those markets. Ellen leads numerous global HR initiatives including leadership development and organization vitality, resource allocation, organization design, and human resource process and system integration.

She holds a bachelor's degree in chemical engineering from Grove City College.  
Stephen McNamara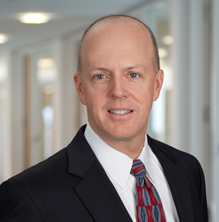 Controller

Steve McNamara is controller of Armstrong World Industries, Inc.. He joined the company in 1999.

He has held numerous leadership positions here including assistant controller and director, Internal Audit. Prior to joining the company, he was employed at Hunt Corp. in Philadelphia where he was assistant controller. Before that, he was a supervising senior auditor with Deloitte & Touche.

A certified public accountant, Steve graduated from Villanova University with a bachelor's degree in Accounting.