Mineral fiber ceilings are our signature products, and are installed in all types of spaces. A few facts about our mineral fiber products below: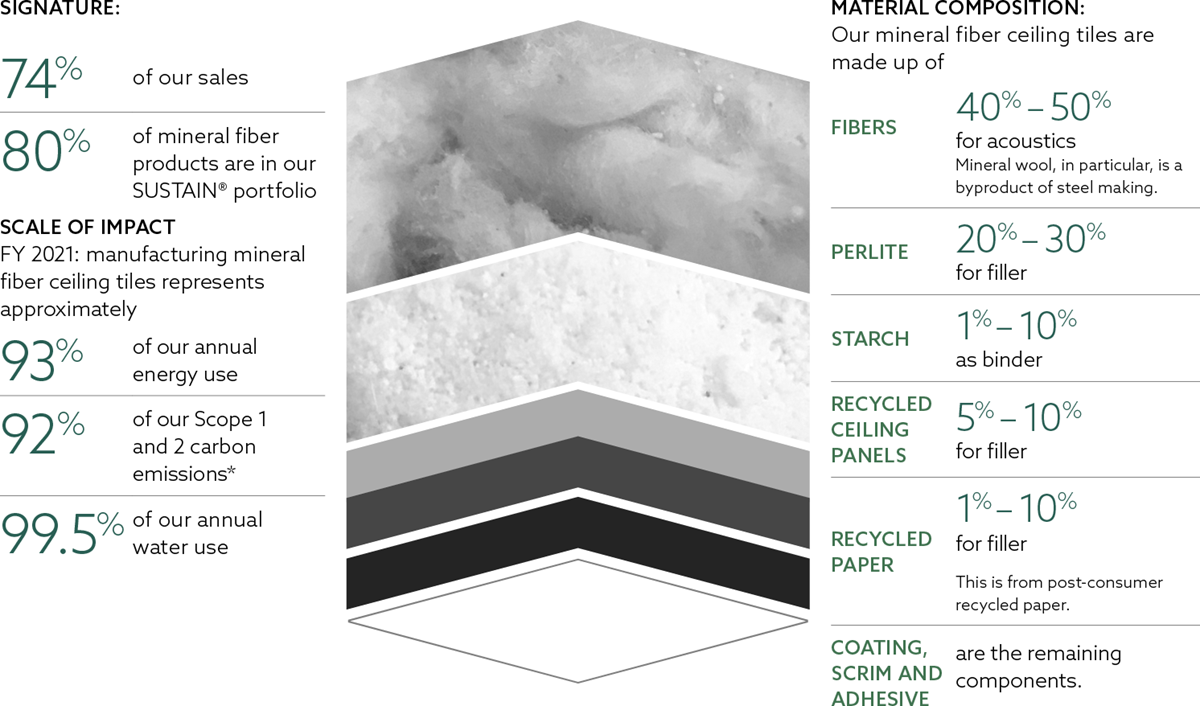 Our value chain and manufacturing process
We create ceiling and wall products from raw and recycled materials, which are manufactured, shipped to distributors and contractors and then installed and used by building owners.
Approximately 80% of our environmental impacts comes from the raw materials we choose and the manufacturing of our products.
We continue to find ways to increase the longevity of our products and create circular models to recycle old products at end of use and convert them into new ones.
We have illustrated how our value chain works for our mineral fiber ceiling products below: