Our purpose is to make a positive difference in the spaces where we live, work, learn, heal and play. As a leader in the building products industry, we aim to lead a transformation in the design and building of spaces so that occupants, owners, operators and communities can thrive.
"We are building a healthy tomorrow by deepening our sustainability commitment and progressing toward our 2030 sustainability goals. This is important work for us because we believe sustainability is a commitment that fulfills our corporate purpose to make a positive difference in the spaces where we live, work, learn, heal and play. Further, it is a critical enabler for our strategy to achieve long-term profitable growth."
Vic Grizzle
CEO, Armstrong World Industries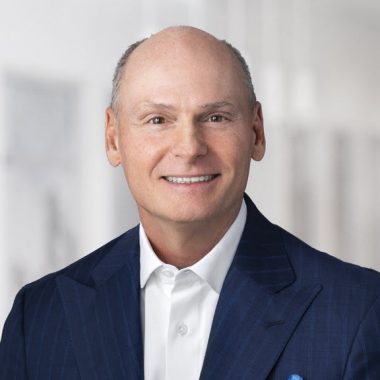 Sustainability Disclosures
Learn more about our sustainability strategy and how we are progressing against our targets.
Our Sustainability Strategy
Our sustainability strategy has three pillars, which we have aligned with the United Nations Sustainable Development Goals (UN SDGs). The UN SDGs are a collection of 17 interlinked global goals to be achieved by 2030 "designed to be a shared blueprint for peace and prosperity for people and the planet, now and into the future." We at Armstrong are uniquely positioned to address 11 of the 17 goals through our three pillars.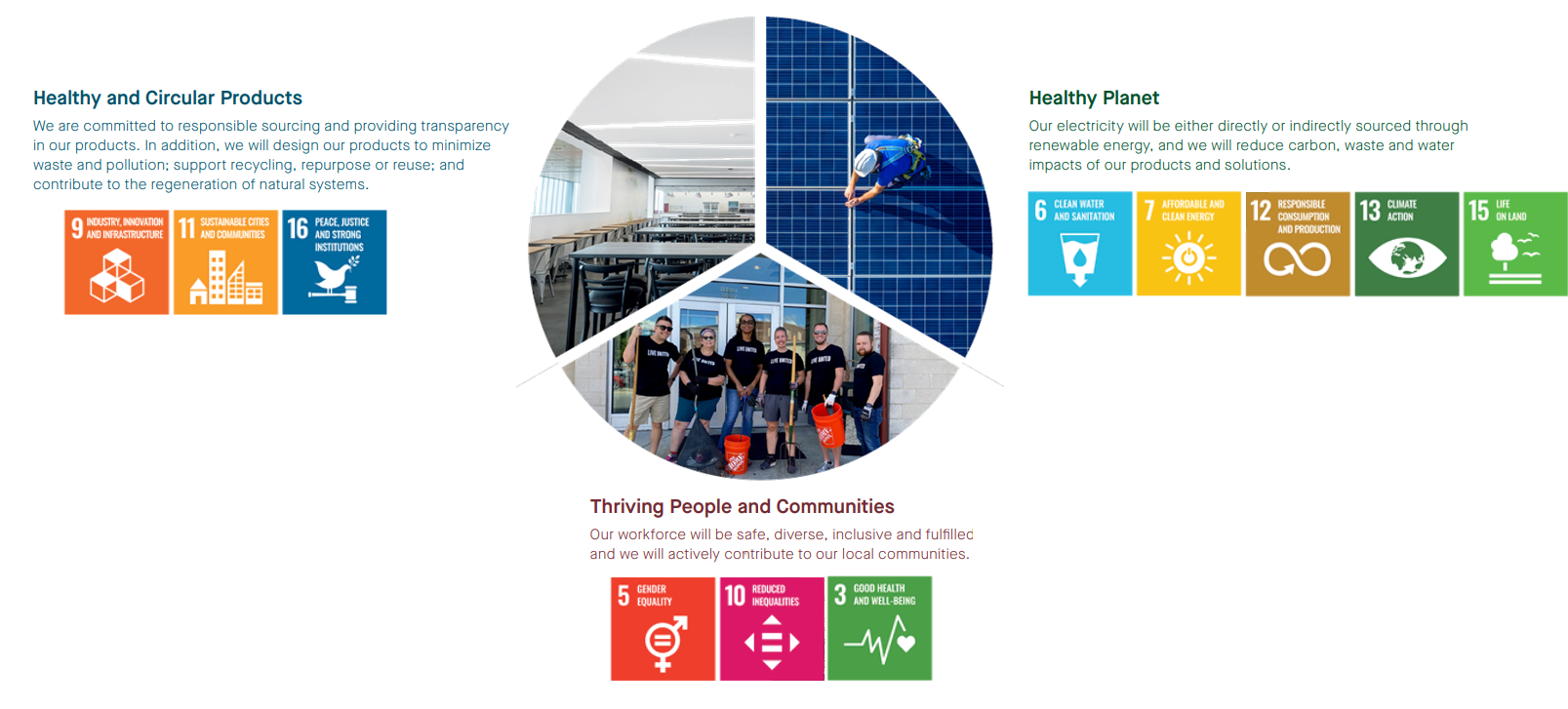 Healthy and Circular Products


Sustainably Sourced Products
We aim to create products and solutions from healthy, sustainably sourced materials, by eliminating chemicals of concern through sustainable supply chains.
 


Circular Products
We aim to design our products to be recycled, reused or repurposed and drive circularity in our operations, with customers, and throughout our value chain.
 


Reduced Carbon and Water Footprint
We aim to make a positive contribution to spaces and the environment by decreasing our products' carbon and water footprint, and by creating solutions that actively contribute to health and wellness.


Reduced Carbon Footprint
We aim to reduce our greenhouse gas emissions and increase our reliance on renewable energy using climate-science based targets.
 


Circular Systems
We aim to eliminate waste through innovative manufacturing processes and by creating circular systems from order to delivery.
 


Optimized Water
We aim to optimize our use of water and contribute to water management and restoration efforts by reducing our reliance and impact on local water systems.
Thriving People and Communities


Community Engagement
We aim to engage in communities where we operate to make them vibrant places to live and work by strengthening and supporting local programs and fostering impactful relationships.


Diverse And Inclusive Workforce
We aim to develop an inclusive culture and a diverse workforce at all locations.
 


Safe and Healthy Employees
We aim to cultivate a culture that leads to safe, healthy, fulfilled employees.
 
Our Sustainability Targets
In 2021, we established targets and target dates for each of our nine sustainability goals. These targets reflect our current aspirations under each of our goals and will help us monitor, measure and report progress towards our goal ambitions.