The spaces where we live, work, learn, heal and play have important effects on our health and well-being. We seek to create products that not only avoid harm to people and the planet, but that also help to create healthy, inviting spaces.
We consider the health and safety implications of our products starting with the design process, through manufacturing, installation and end use. All of our products, whether manufactured by Armstrong or a qualified third-party vendor, undergo a comprehensive Product Safety Design Review process. This includes a multi-phase screening of all safety attributes, including chemical content, seismic and fire performance and susceptibility to microbial development.
We take multiple steps across the value chain to ensure the safe use of our products. Our products go through third-party verification for fire and acoustical performance. At the construction stage, we ensure that the builders and contractors installing our product have guidance for a safe and effective installation. Following this guidance is mandatory to receive the product and system warranties.
Eliminating chemicals of concern
As part of our 2030 targets, we are working to eliminate all chemicals of concern in our products. We define chemicals of concern using state-level databases in the United States, Restriction of Hazardous Substances (RoHS) Compliance, the European Union's Directive 2002/95/EC, which directs use restrictions for certain hazardous substances, as well as the European Chemicals Agency's current REACH list of restricted substances. As part of our commitment to transparency, we screen our products against these lists, as well as the current International Living Future Institute's Living Building Challenge (LBC) Red List, to verify that they do not contain any of the listed chemicals of concern. We publish our products' ingredients in our Health Product Declarations and Declare Labels. We plan to continuously monitor ongoing developments regarding chemicals of concern and adjust our practices where appropriate.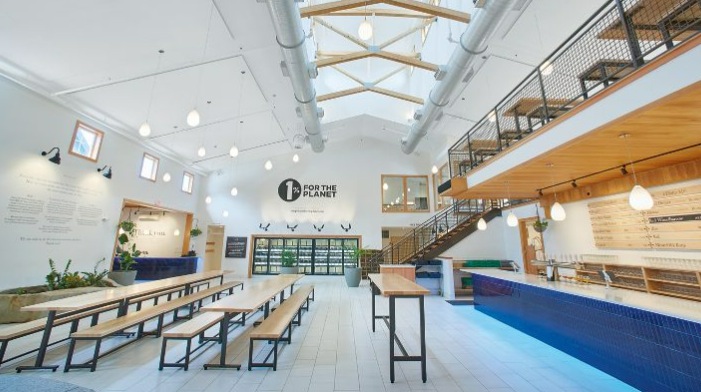 In 2017, we launched SUSTAIN®, the industry's largest portfolio of high-performing, sustainable ceiling and wall solutions. We can identify material composition to the 100 parts per million (ppm) level for our SUSTAIN® products, which are free of LBC Red List chemicals, and meet the most stringent health and environmental standards. As of 2020, 64% of our business is compliant with SUSTAIN® standards. More information on SUSTAIN® mineral fiber, fiberglass, metal and felt ceilings can be found here.

Product transparency is a critical issue for our business, and an important part of how we work to create healthier spaces. 
To give customers and prospective customers ready access to this information, we centralize the certification documentation on our Transparency website and we also offer Green Genie™ a sustainable product search tool, powered by Ecomedes, to help users find the right solution, as well as the required submission documentation for the major green building rating systems.
We are committed to ensuring that 100% of our material-sourcing activities are evaluated for social, ethical and environmental performance by 2030. We expect our suppliers to abide by the terms of our Supplier Code of Conduct, including compliance with environmental laws and regulations, mitigation of environmental impact and protection of employees' health and safety
The vast majority of our suppliers are now located in the United States, and the balance of our suppliers are located in diverse geographical areas. Mineral fiber products that are processed in the United States account for approximately 90% of our raw material sourcing. We also procure a number of raw and finished wood products and, where possible, we pursue Forest Stewardship Council (FSC) and Sustainable Forestry Initiative (SFI) certification for our products.
Also in Healthy and Circular Products