We believe companies have a critical role to play in adapting to more sustainable systems of production, reuse and recycling that help reduce carbon emissions and minimize waste and, in doing so, begin to address the climate challenges before us.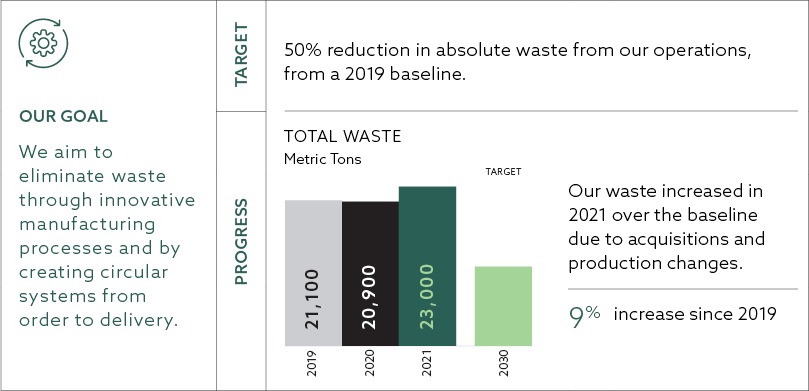 Ceiling Recycling Program
We have been an early leader in integrating circularity principles into our products. Since 1999, we have operated our Ceilings Recycling Program, which allows our customers to recycle their end-of-life ceiling tiles to be remanufactured into new products.
The program also helps our customers meet their own waste-reduction targets, and we provide calculators that directly measure the resulting environmental impact and savings. 
As part of our 2030 targets, we will be expanding our efforts around recycling, reusing and repurposing into other product categories. Our recycling initiatives include:
Helping national customers consolidate end-of-life ceiling tiles for more efficient transportation
Improving transportation logistics to return ceiling tiles to the eastern U.S.
Identifying new products that can integrate recycled materials
Collaborating with outside groups like the Ellen MacArthur Foundation to find new opportunities for recycling and reuse across our product lines; and the ASTM International to standardize recovery rate formulas for end-of-life product measurement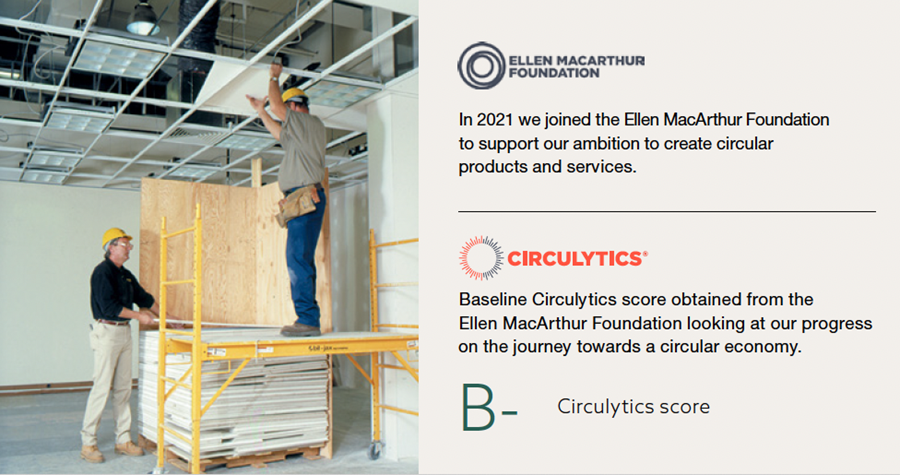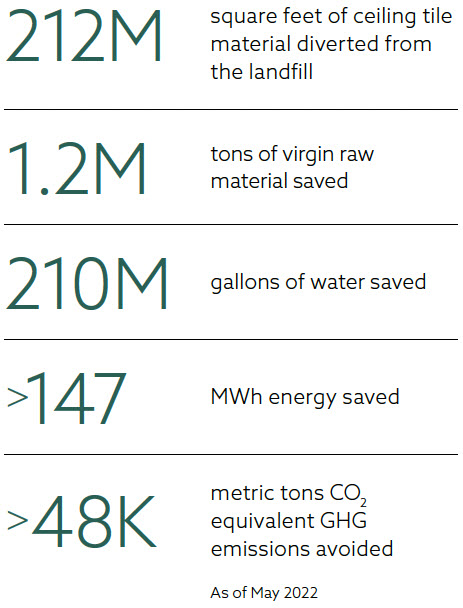 How we helped CBRE recycle their ceiling tiles
Also in Healthy and Circular Products