We recognize the potential impact the escalating climate crisis may have on our business, as well as on our customers and communities. We want to minimize these impacts and to contribute to solutions, and we recognize that climate change mitigation and adaptation are of material importance to our company.
Climate change risks and opportunities
Risks
We depend on functioning, stable ecosystems to source raw materials, like mineral fiber and wood, for many of our products. Climate change, and related impacts on natural resource and biodiversity loss, threatens to drastically disrupt ecosystems, potentially impacting our access to raw materials. Products made of post-consumer materials may also face future supply shortages, as customer demand for more sustainable options increases. As climate change causes more frequent and severe weather events, we also face weather- and natural disaster-related risks at many of our facilities, as well as risks at key suppliers and customers. Severe weather conditions could also disrupt residential or commercial construction activity, which is a key driver of our business. In addition, new regulations have the potential to affect our business, and to increase the costs of energy and transportation of our products. Other stakeholder concerns, such as deforestation, waste and recyclability, could become subject to further regulation. Lastly, because investors are increasingly focused on climate change, in the absence of positive performance, investors could start to divert capital.
Opportunities
We are working to reduce our greenhouse gas emissions, limit waste and optimize our water use, which we discuss further in this report. The building and construction industry accounts for over 40% of global greenhouse gas emissions. There is an enormous opportunity to improve industry performance and make positive contributions to the fight against climate change, especially with the move towards more energy efficient buildings and targets for net-zero greenhouse gas emissions. As building codes, industry standards and customers move toward more sustainable materials, we are creating innovative products and solutions that better support the health of people and the planet. Our greenhouse gas reduction efforts — including our work on embodied carbon — also help future-proof our business against regulatory shifts, save us money over the long-term and respond to growing investor demands for net-zero or net-positive climate action.
Aligning our goals with climate science
The private sector has a critical role to play in the global response to climate change. We recognize our responsibility to reduce our carbon emissions significantly, and to do so in a way that aligns with climate science. In April 2021 we joined the Science Based Targets initiative (SBTi) to set goals in line with the Paris Agreement under the United Nations Framework Convention on Climate Change. Working with the SBTi, we set an internal goal to meet a well-below 2°C target and have committed to reducing absolute Scope 1 and Scope 2 GHG emissions by 30% from a 2019 baseline. Achieving this goal will offset all of our carbon emissions from electricity usage and a portion of our natural gas usage. Moving forward, we are continuing to work with the SBTi to set a Scope 3 emissions goal.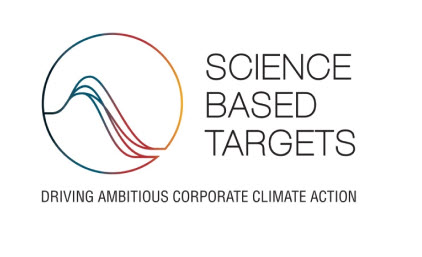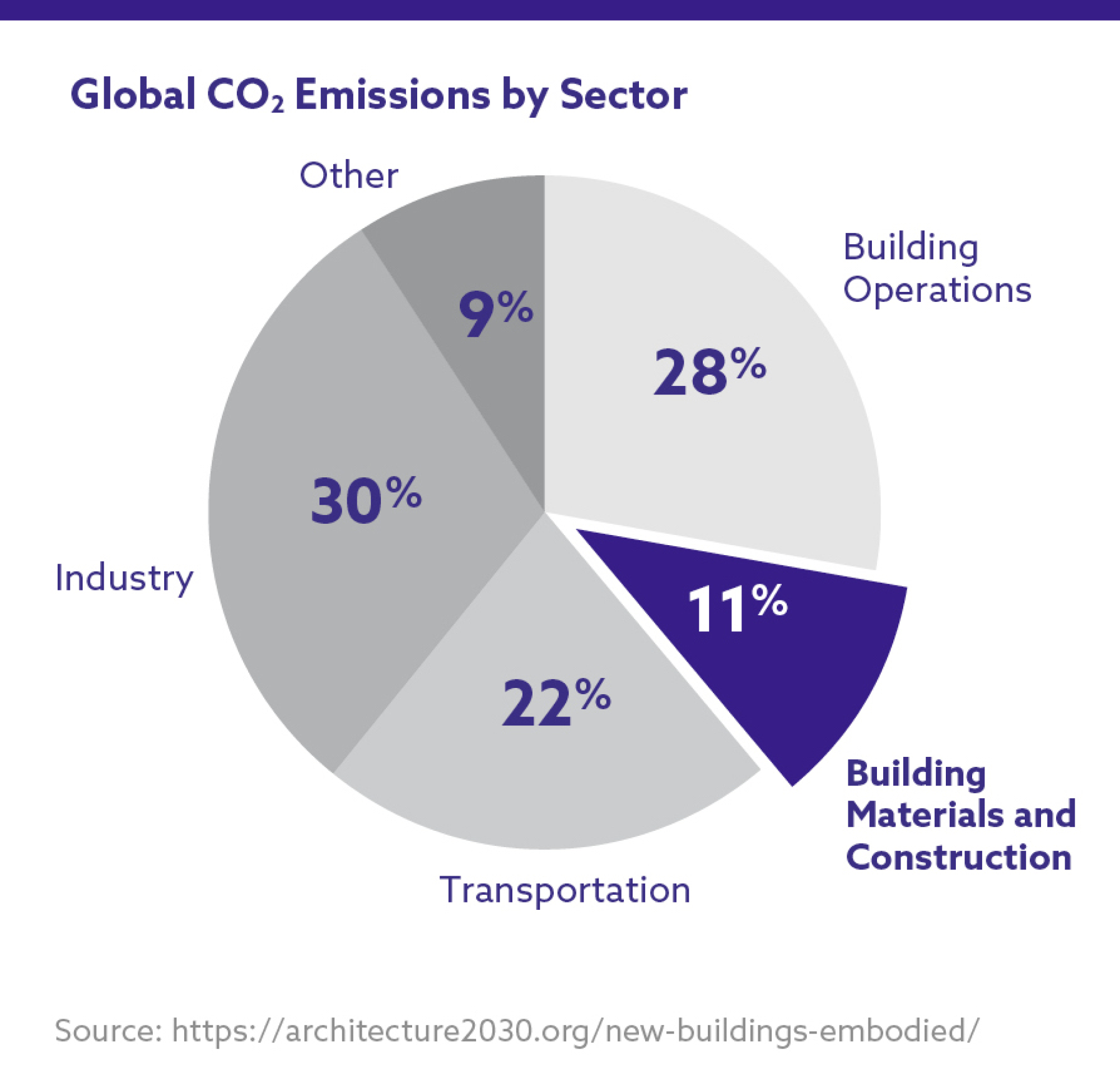 The building and construction industry has a very large carbon footprint – the energy required to construct and operate buildings accounts for around 40% of total global greenhouse gas emissions. This includes so-called embodied carbon, a significant and often overlooked aspect of emissions in the industry. The carbon associated with the extraction and production of construction materials, from concrete and steel to wood products and mineral fibers, is known as embodied carbon, and is expected to account for almost half of total new construction emissions between now and 2050. Unlike the emissions of building operations, which can be improved over time through energy management and other operational steps, embodied carbon emissions are fixed once construction is complete.
There is a growing shift in the architecture and construction community toward reducing embodied carbon. At Armstrong, we have an opportunity to positively contribute to this shift by creating lower-carbon products and committing to greater product transparency to help our stakeholders make informed decisions. We are a Platinum Sponsor of the Carbon Leadership Forum, a collective of architects, engineers, contractors and other industry professionals working to decarbonize buildings and infrastructure. We are also a Founding Member of materialsCAN (Carbon Action Network), which includes members of the global building industry who are ready to act on the smart prioritization of embodied carbon in building materials. In addition, all the products in our SUSTAIN line are available on the Embodied Carbon in Construction Calculator (EC3), a free tool that allows building professionals and policymakers to better understand the carbon embodied in various types of materials.