At Armstrong World Industries, we strive to create a healthy and restorative environment, both within our company and in our customers' spaces and communities. That means that we cultivate and maintain an environment that encourages safe, healthy and fulfilled employees and develop an inclusive culture and diverse workforce at all levels of the organization. Through the Armstrong World Industries Foundation, our 501(c)(3) charitable organization, we are also actively engaged in the communities where we operate to make them vibrant places to live and work.
Health and Safety Performance Highlights
Safety has been a focus of Armstrong World Industries since our founding, and it is paramount in everything we do. Guided by our Safety Policy, we have built a robust safety management system that constantly monitors our safety metrics so that we can quickly report and investigate any incidents. This approach allows us to make timely changes to procedures and processes and to identify best practices to be adopted companywide.
OSHA numbers
|   | 2018 | 2019 | 2020 |
| --- | --- | --- | --- |
| OSHA Recordable Injuries | 26 | 37 | 36 |
| OSHA Total Recordable Incident Rate | 0.66 | 1.62 | 1.47 |
| Geography and businesses included in data | This number is inclusive of all global businesses prior to the divestiture, including TECTUM, Inc. | This figure is inclusive of the new North American-focused business, with the acquisitions of Plasterform, Inc. and Steel Ceilings, Inc. | This figure is inclusive of the new North American-focused business, with the acquisitions of MRK Industries, Inc. and Architectural Components Group, Inc. |

One of our key priorities as we grow through acquisitions and integrate new companies into Armstrong World Industries is to embed our long-standing safety management systems and culture within each acquired organization.
In 2020, the COVID-19 pandemic caused significant disruption on many fronts.  All of our manufacturing facilities remained operational, while following governmental and local health authorities' guidance for avoiding the spread of the disease. We implemented measures to minimize our employees' exposure to the virus. These included encouraging remote work when possible, providing personal protective equipment, limiting group meetings, restricting business travel, implementing enhanced cleaning and sanitizing procedures, and ensuring social distancing.
The realities of COVID-19 have also profoundly changed the way we think about how our products can meet the emerging needs of our customers. See Products as well as this Forbes interview with our CEO, Vic Grizzle, for more details on how we are designing for a post-COVID world.
Envisioning the Post-Pandemic Workspace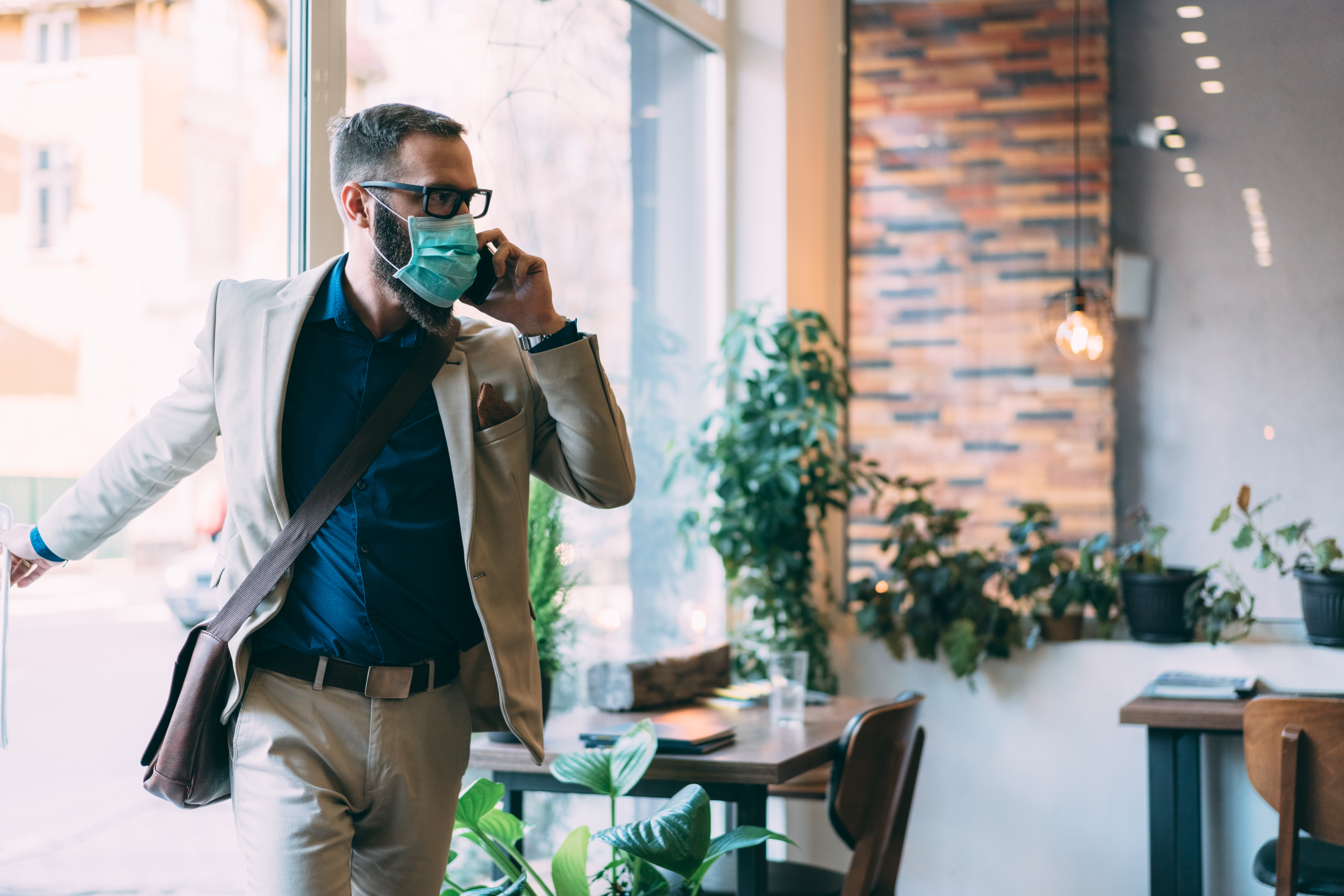 The COVID-19 pandemic upended the way we live and work in 2020 and 2021. Even as the world begins to return to normal, the impacts of the pandemic will linger for some time. That includes how we approach shared workspaces. After more than a year of intensive focus on how and when we interact with other people, many workers have new, higher expectations of workspace standards.
In early 2021 we conducted an online survey of 1,000 people who work in offices, schools and healthcare facilities to better understand the changing attitudes toward traditional workspaces post-COVID. We found the vast majority of respondents want more than just pandemic-related health and safety concerns addressed. Around 83% expect their workspace to also be adaptable to future crises, like another pandemic or the changing climate. At least 84% of those surveyed also expect their workspace to be supportive of general wellbeing.
To achieve our mission and to ensure that our design and building of spaces are fit for today and tomorrow, it is imperative that our employees reflect the society we serve across the dimensions of race, sex, ethnicity, age, gender or gender identity, sexual orientation, religion, disability and veteran status.
In 2020, we hired Salena Couchman, our Vice-President of Talent Sustainability, Diversity and Inclusion to guide our efforts. She will build upon the decades of activity already built through our affirmative action programs. We aim to integrate diversity and inclusion at all key touch points, from recruiting and hiring to employee engagement and development. We have made several commitments on diversity and inclusion and have embedded diversity and inclusion into our overall corporate strategy and community outreach. These commitments are supported by employee training and regular surveys, affinity groups, performance monitoring and succession planning. 
"As Armstrong World Industries grows as an organization and integrates new organizations, we aim to harmonize our cultures to reflect what AWI is as a company, one that makes a difference in the spaces where people, live, work, learn, heal and play. We are creating a working environment where everyone is comfortable being themselves, because at the end of the day – we can't be AWI without our people."
Salena Coachman, Vice-President of Talent Sustainability, Diversity and Inclusion at Armstrong World Industries