Healthy spaces can help increase quality of life on an everyday basis, and that starts with better building materials. We take pride in the fact our products can help building owners demonstrate their commitment to healthy buildings through certifications such as WELL. And we have also applied these innovations to our own spaces.
In 2021 and 2022, we continued to use our corporate headquarters as a trial ground for our products. Our Living Lab, a 10,000 square foot workspace in Lancaster, PA, was renovated to include some of our most innovative healthy and low carbon products. Living Lab highlights include systems creating cleaner air and enhancing effectiveness of HVAC systems, a large wall-mounted dashboard displaying real-time information on the space's air quality, carbon dioxide level, humidity, temperature and other biomechanical data, and VidaShield UV24™ self-contained UV air purification systems to maintain indoor air quality.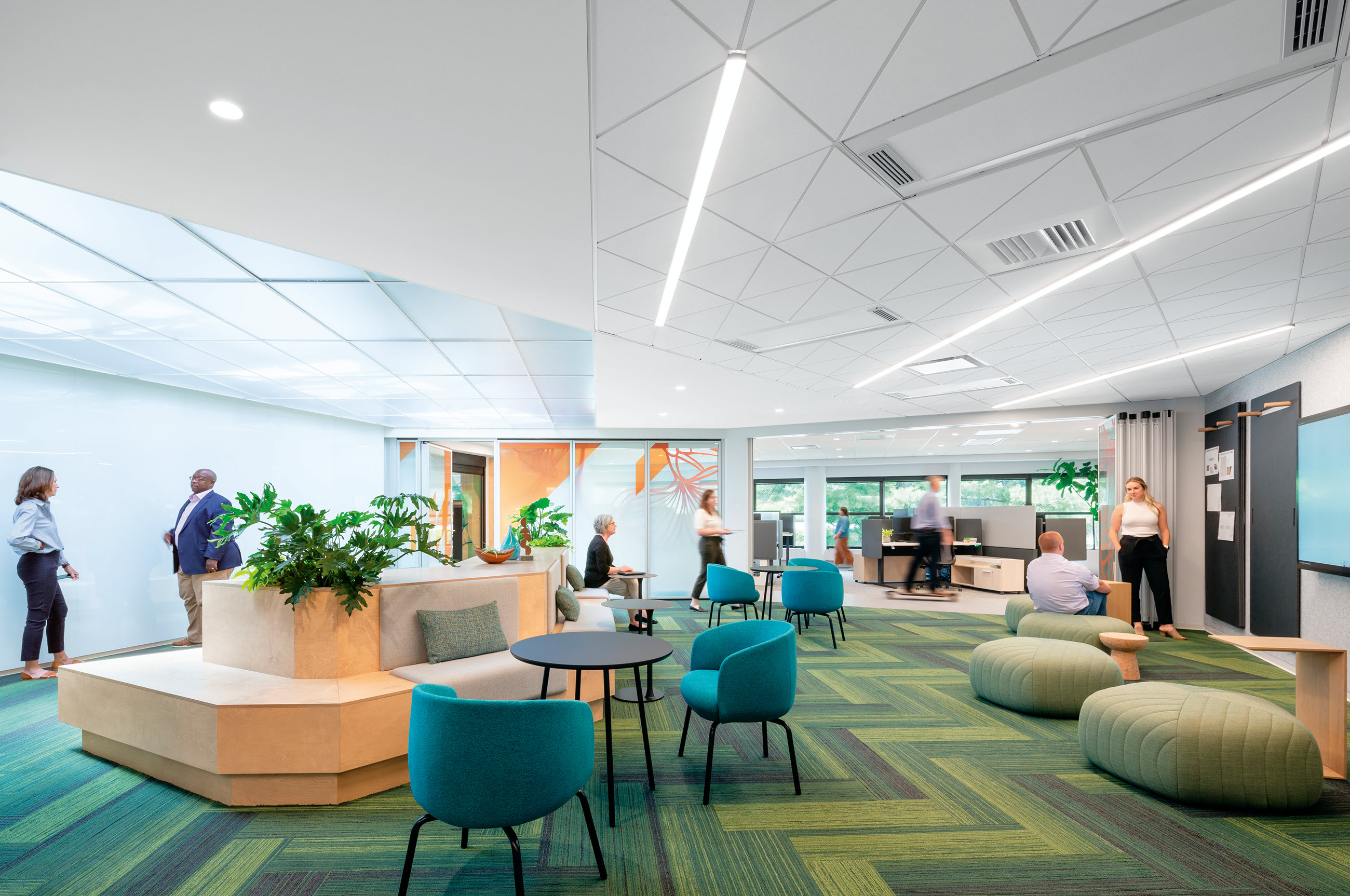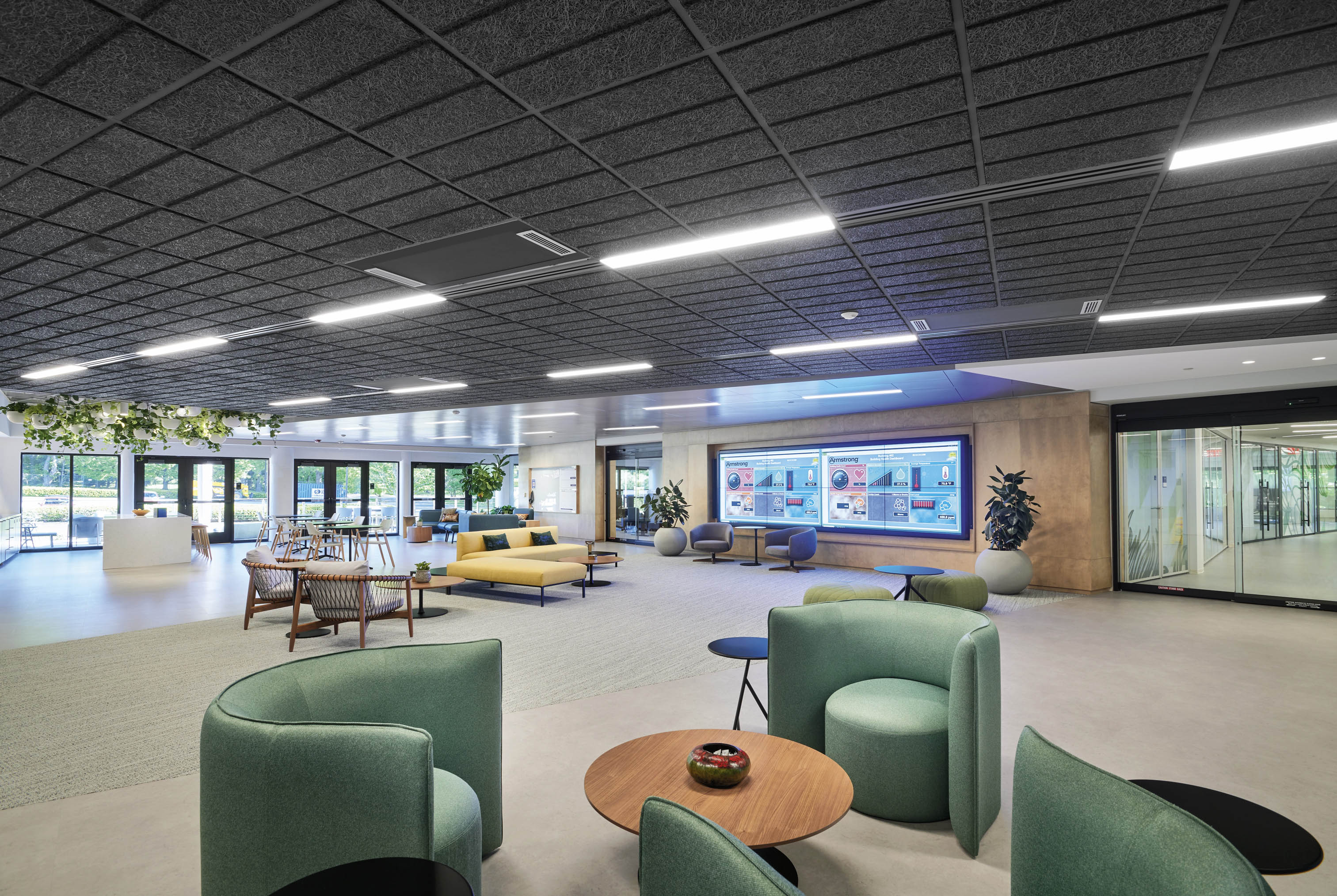 The space has served as a useful engagement tool as well, as our employees, customers and visitors can experience a real-world installation of our most advanced products. The Living Lab is divided into eight distinct areas, including a work lounge and café, open office workstations and a hands-on "maker" space designed to allow teams to work on new products for testing. In 2020, we achieved our WELL Heath-Safety Rating certification, and earned recertification in 2022, for The Avenue, Living Lab, and Building 5 Complex at our headquarters. We also received an "Innovation Credit" from WELL in 2021 for our use of the Trane Aircuity system in the Living Lab. Aircuity's network of sensors track CO2, CO, VOC and other metrics to allow facility managers and occupants holistically monitor indoor air quality in real time.